Asphalt Jacket
With excellent built-quality, comfort and style the Venom Asphalt All-Season Motorcycle Riding Jacket is probably the best all-rounder jacket in the market at its price.
Check it out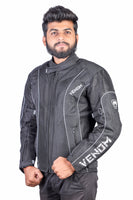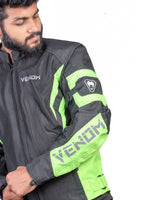 Burnout Jacket
The Venom Burnout Jacket is a game-changer in the mid-level Protective Riding Jackets segment. With its excellent functional design, and aggressive styling, this is one jacket that gets a lot heads turning when you ride!
Check it out
Our Instagram Wall
Tag us (@venom.moto) in your pictures on Instagram and we would love to share them with the Venom Moto Community!